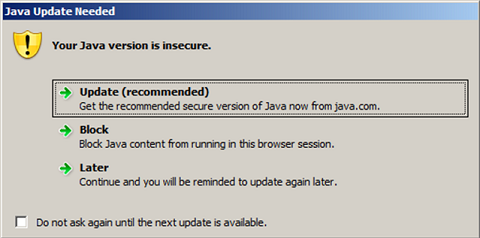 I received an inquiry from one of my mid-size (100-200 users) customers today. They've been planning on implementing a new online service which requires the latest Java version.
The clients have a large quantity of outdated versions of Java, which needed to be uninstalled before we deployed the newest version.
They are currently running Windows 7 and Windows 8, so somewhat modern operative systems.