Windows creates "Shadow copies" of your documents daily.
The 'Restore previous versions' option is part of 'System Restore', more specifically the volume shadow copy service. Typically restore points are used to help undo or "roll back" changes to your computer by applications or newly installed Windows Updates should a problem occur. In the past a restore point could not help you recover a deleted file, but now you may be able to.
By default, shadow copy will save a copy of your files once a day, or triggered into action such as when installing an update or new program. This is all managed by the Windows Task Scheduler. By making some changes to the 'System Restore' schedule you can create more frequent backups of documents as I'll show you later in this article.
How do I access Previous Versions?
It is simple to access previous versions of any of your document files or folders on your Windows 7 computer. Simply open Windows Explorer, right-click on a file or folder you wish to restore a file from, and select "Restore Previous Versions." For instance, if you accidently deleted a file from a folder in your user account's Documents folder, browse to that folder, then expand it thus showing the 'My Documents' and 'Public Documents' sub folders. Now right click on 'My Documents' and from the drop down list select 'Restore previous versions'.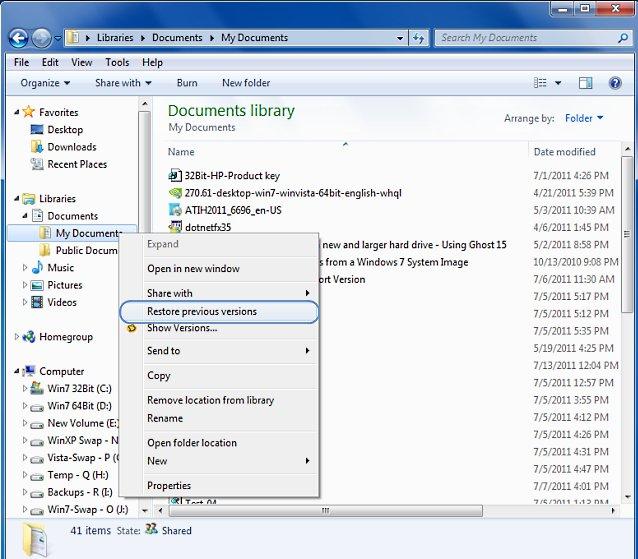 The 'My Documents Properties' window will show a listing of all folder versions by date that have been included as part of one or more restore points. You can also perform file comparisons by opening multiple Shadow Copy backups as I'll show you later.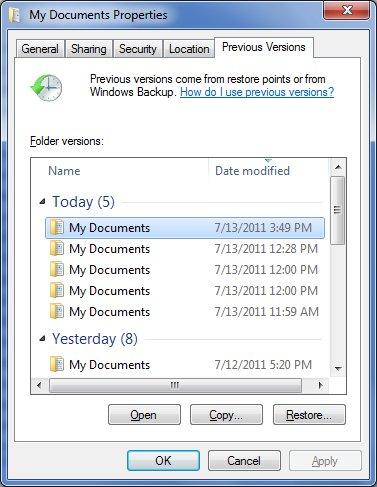 Alternative 1: Restore a single file
Double click on the date and time to view the contents or alternately highlight the folder and click the 'Open' button.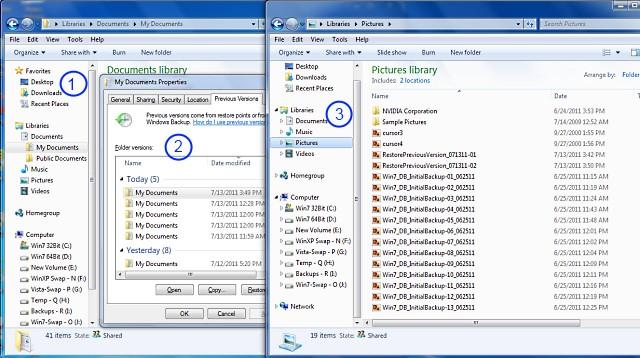 You can open some types of documents (.txt) and photos to view the contents as saved in a restore point / Shadow Copy backup by double clicking to open the file. This takes the uncertainty as to what the contents of a document or edited photo contained (before you restore it) when the shadow copy backup was created.
You can also 'Copy' a single file from the Shadow Copy backup and 'Paste' it back to it original location.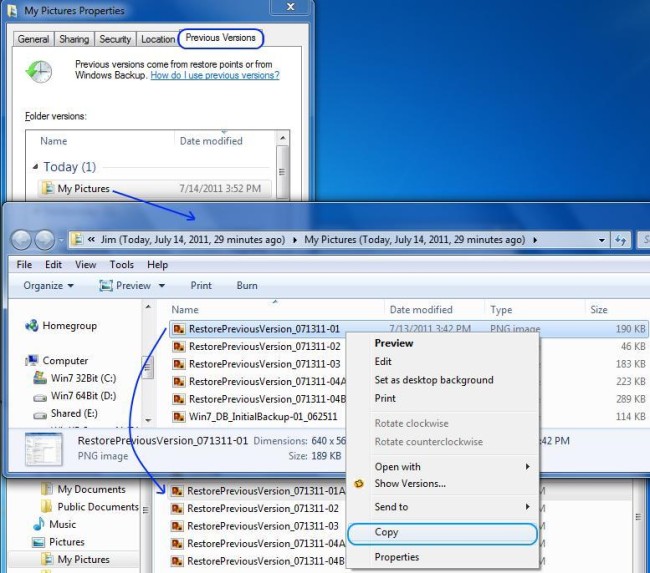 File comparisons can be performed by opening multiple Shadow Copy backups. Each window will display the date and time of all files contained within the 'Previous Version' you are comparing.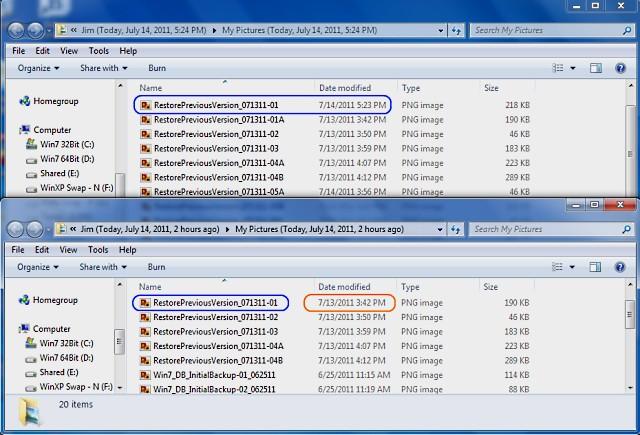 Alternative 2: Restore entire folder
If you choose 'Copy' option, the entire contents of the folder as it was at that point in time can be copied to another local folder or to a location on an external USB drive.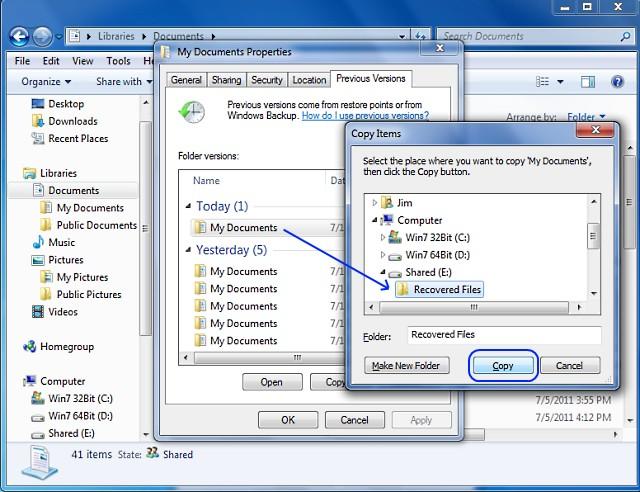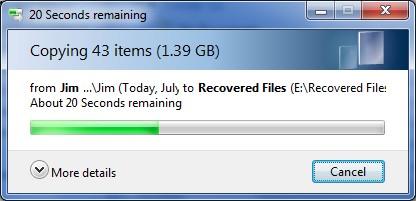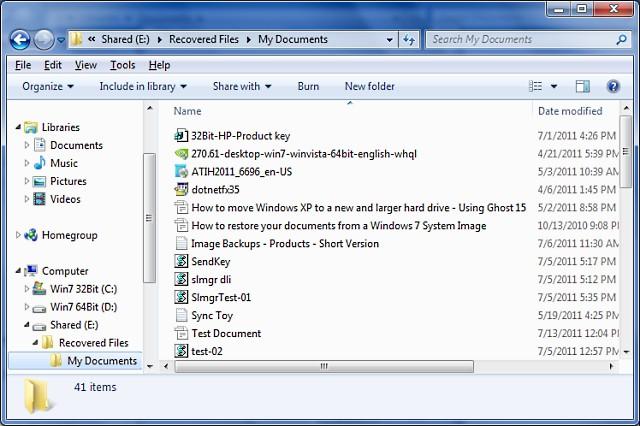 Let us know if this guide helped you, and please share the knowledge!